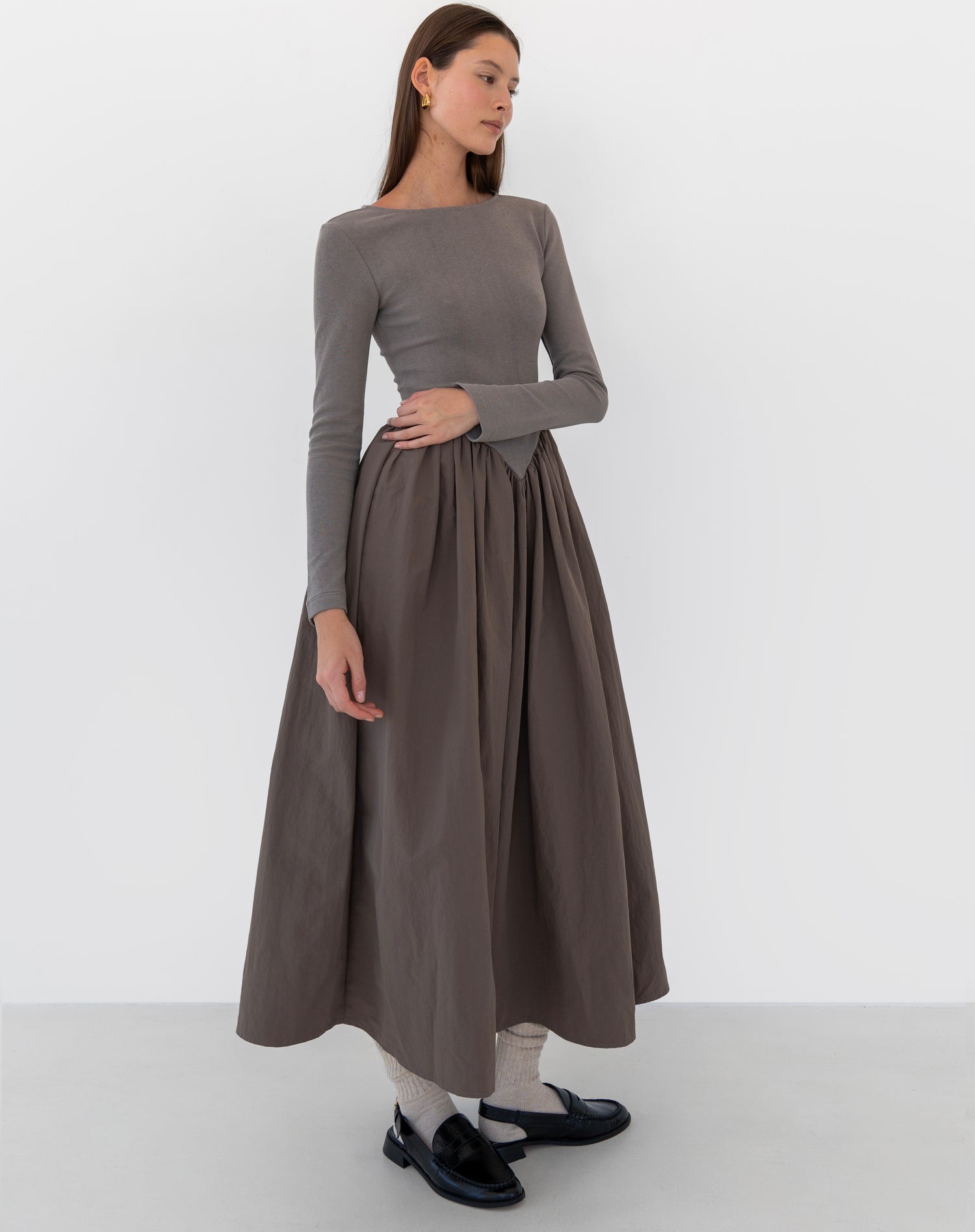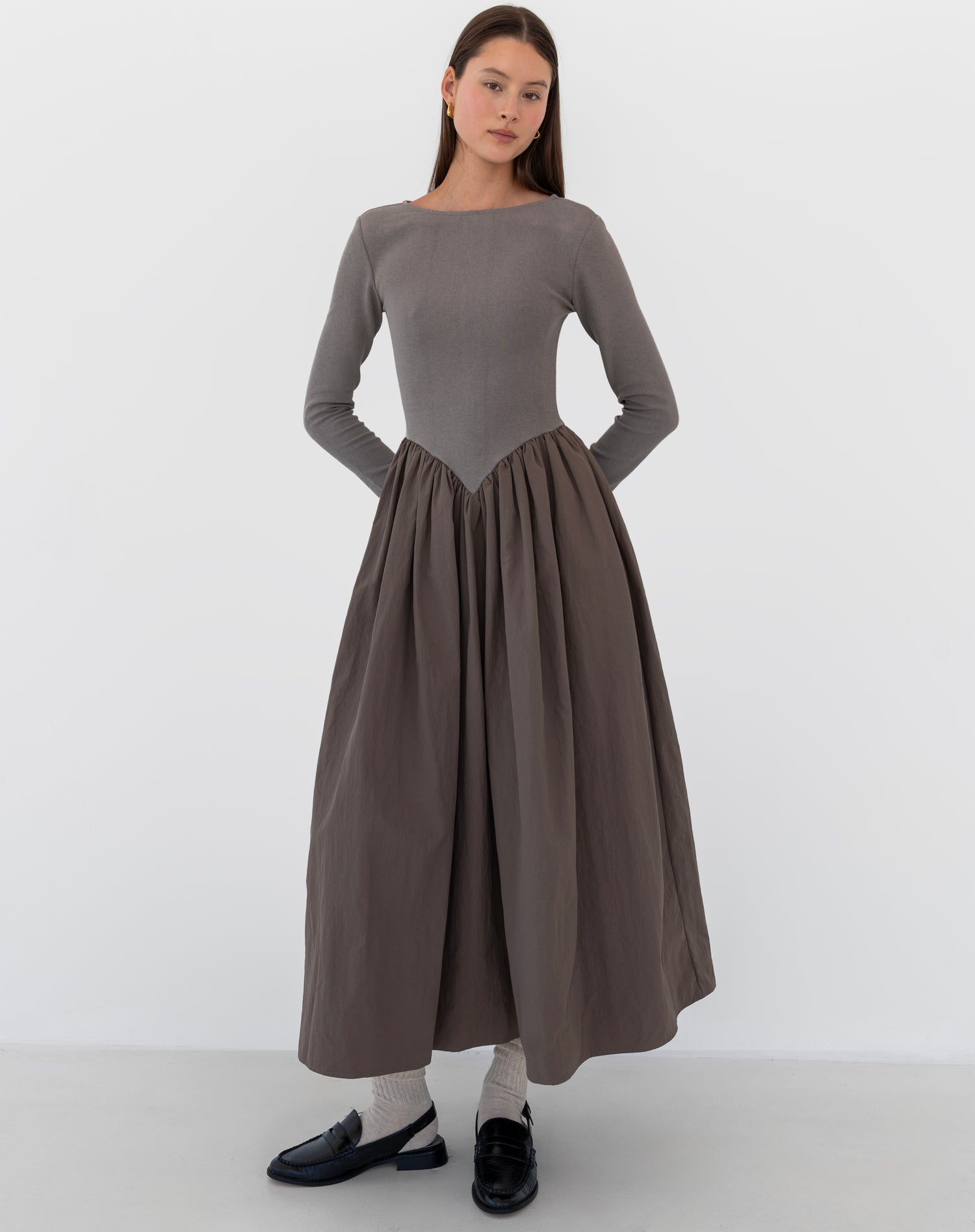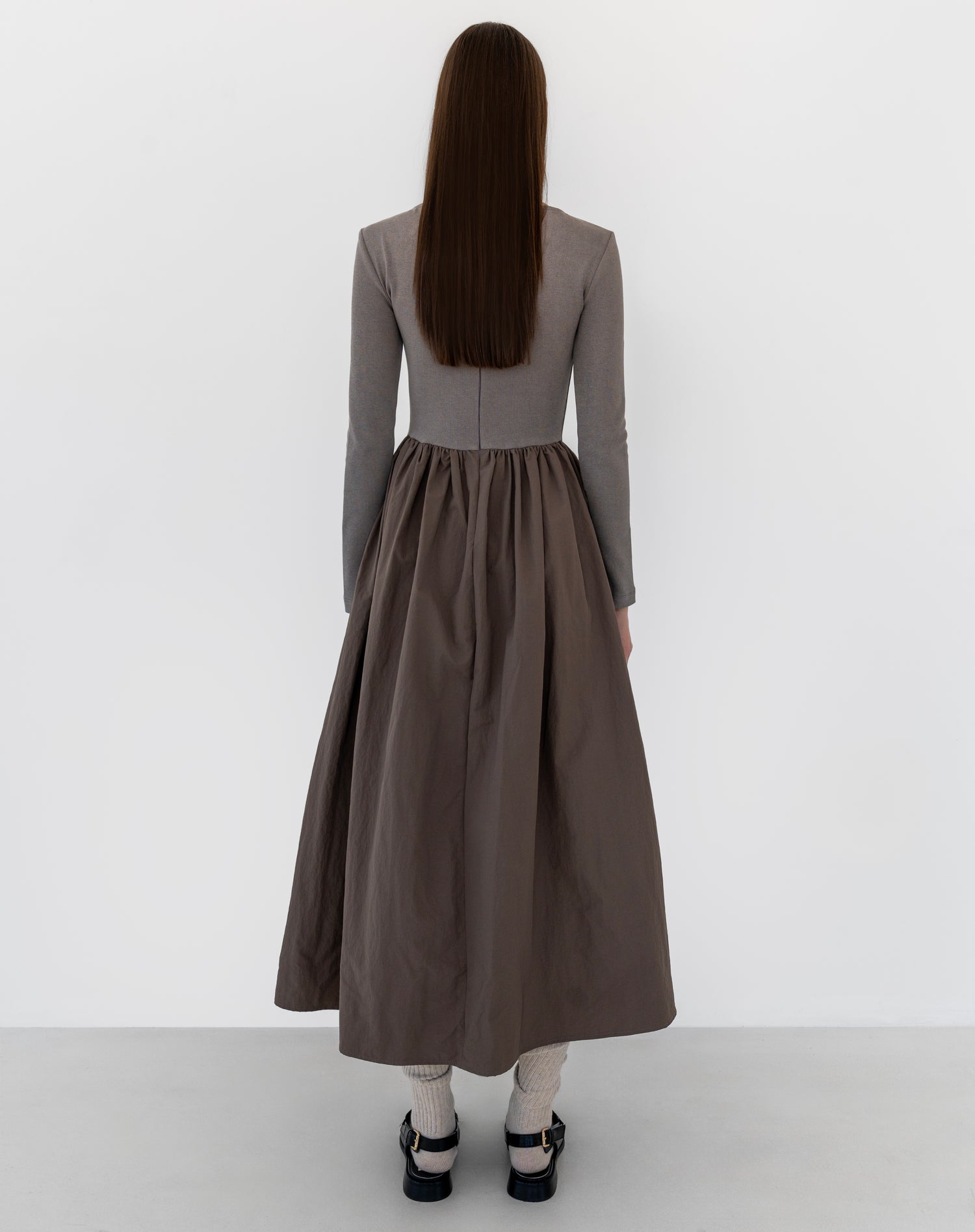 Kira Basque Waist Maxi Dress, Taupe
Regular price
Sale price
$140.00
The Kira Basque Waist Maxi Dress is your go-to dress for any occasion. Crafted with a round neck and long sleeves for a timeless silhouette, it features a tailored basque waistline and a long, flared skirt with gathering at the waistline for a polished finish. An invisible zipper in the back ensures easy wear and a comfortable fit.
Pre-Order - Shipping Mid December
Shipping from Los Angeles.
Over $80 free shipping. 14 days free return with 21 days return window. learn more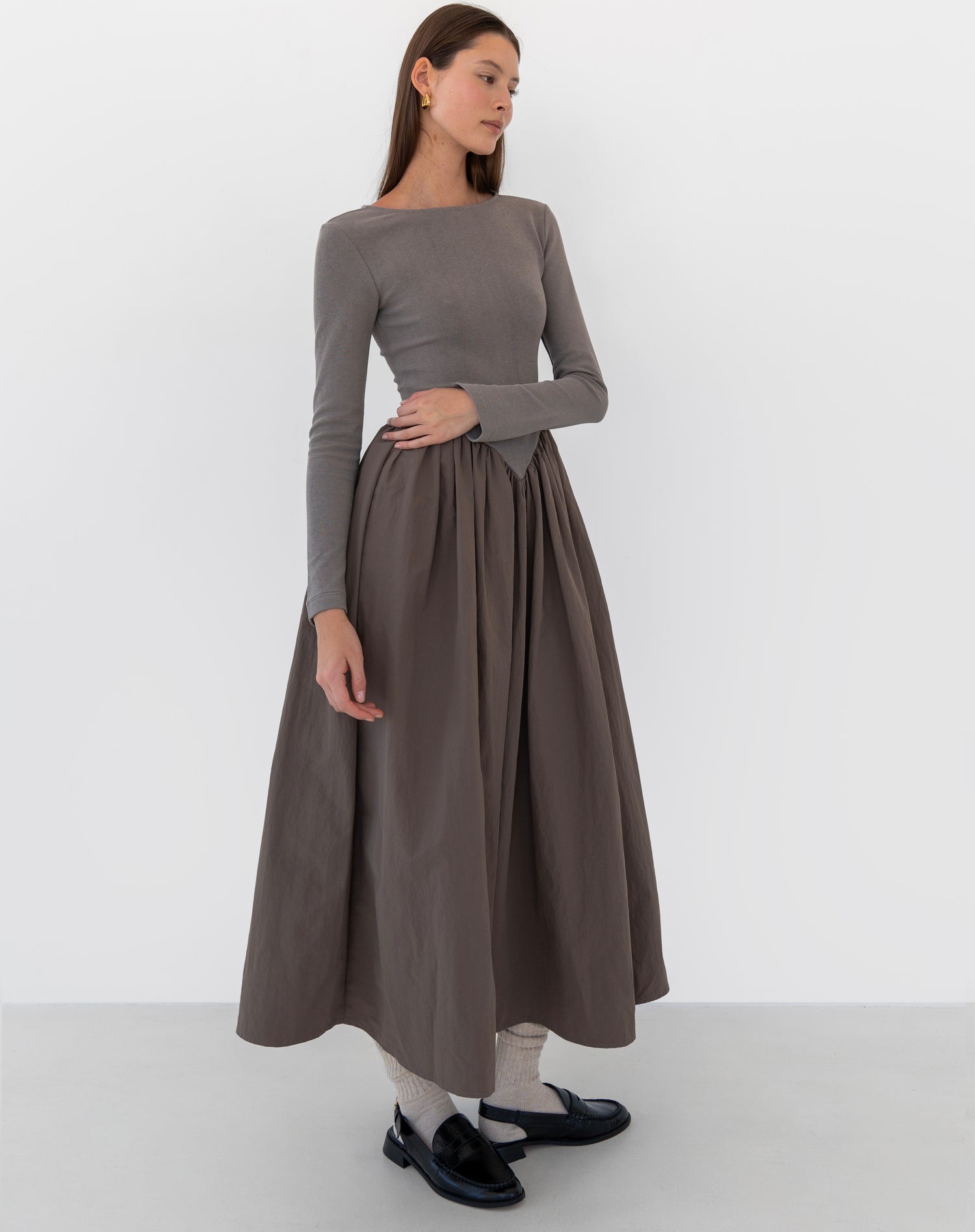 Kira Basque Waist Maxi Dress, Taupe
Regular price
Sale price
$140.00
Details of Kira Basque Waist Maxi Dress, Taupe
Check the measurements, detailed features, and silhouette by clicking on the designated spots within the video.
Close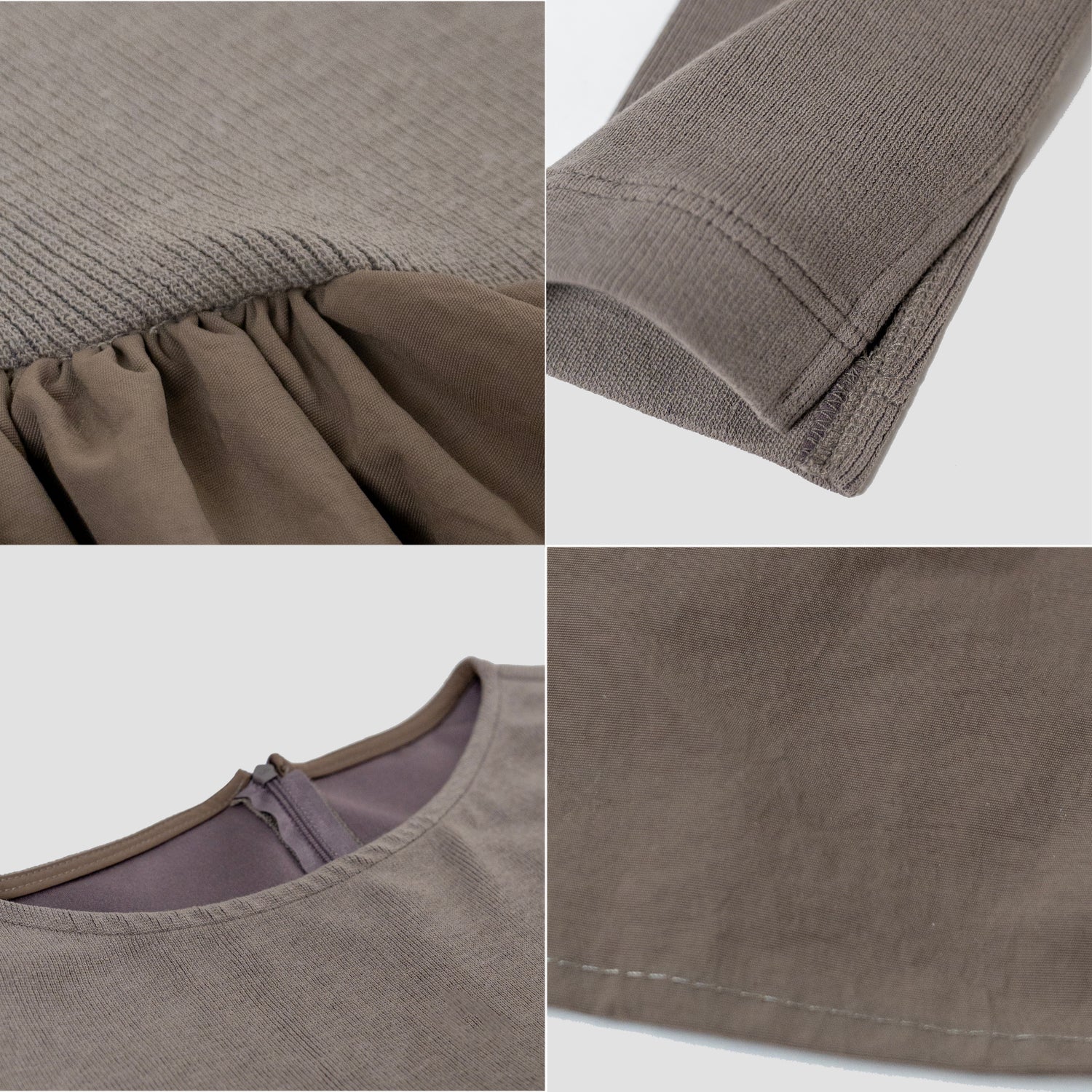 Features

-Slightly wide boat round neck
-An invisible zipper at the back
-Long sleeves with slits
-Basque waistline
-Flared skirt
-Main fabric and contrast fabric are different

Close
01/ Silhouette
Formfitting tight top, sleeves, waist, and fully flared skirt
02/ Length
Below the knee and above the ankle length
03/ Highlights
*Slits at sleeves — The top is tight silhouette and having slits at sleeves made it easier to wear it and gives a slightly wider finish at the sleeve opening
*Basque waistline — It really makes the waist look snatched and gives a classic and elegant ambience

Close
The model is 5'9 and is wearing S.

S
Shoulder 14.5"
Sleeve 24"
Chest 28"~
Waist 26"
Length 52"

M
Shoulder 15"
Sleeve 24.5"
Chest 30"~
Waist 28"
Length 52.5"

L
Shoulder 15.5"
Sleeve 25"
Chest 32"~
Waist 30"
Length 53"
Complete the look with Kira Basque Waist Maxi Dress, Taupe
Regular price
Sale price
$140.00
Available in

Black
Quick view
Regular price
Sale price
$195.00
Available in
Vintage Washed Brown
Quick view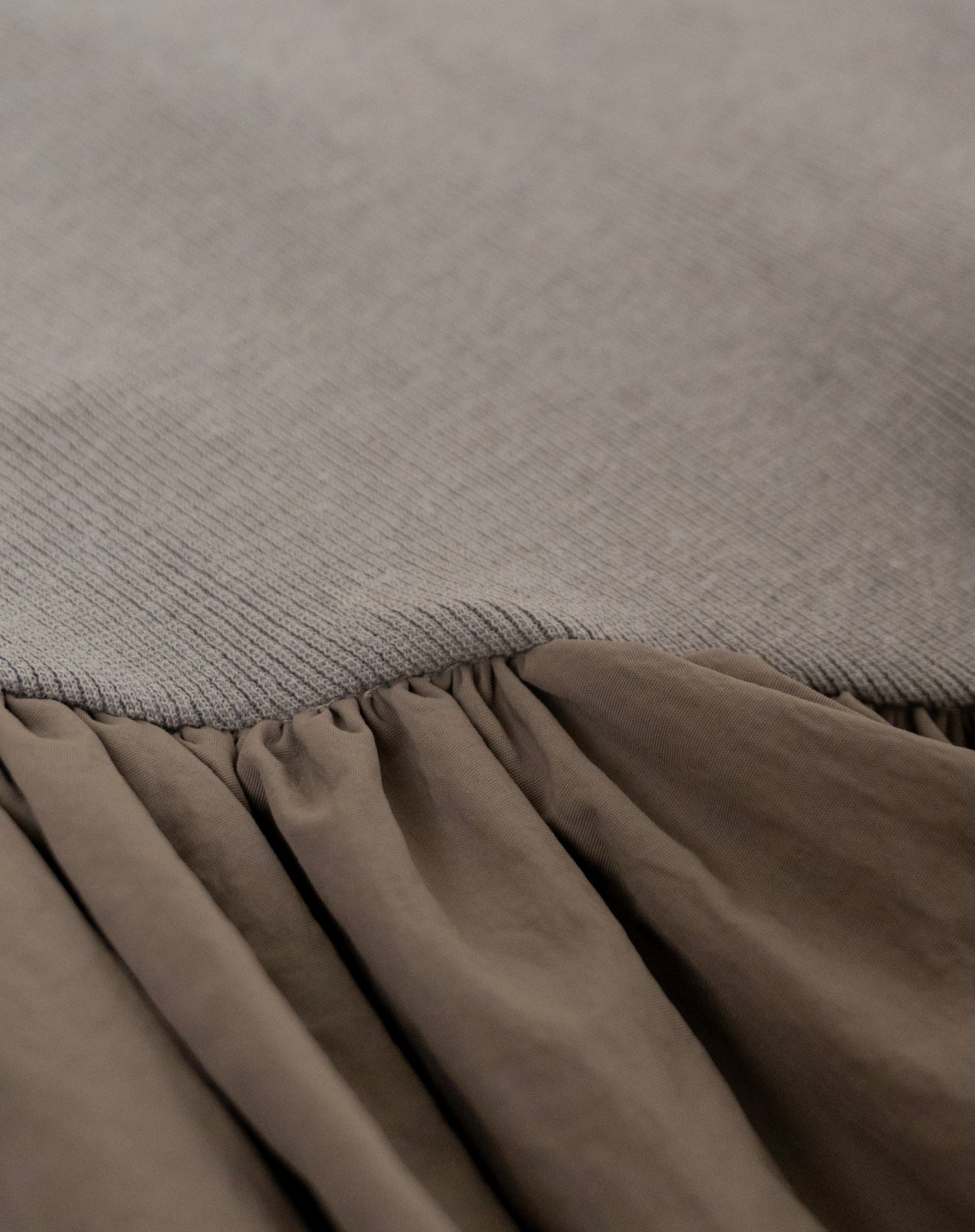 Kira Basque Waist Maxi Dress, Taupe is made with heavy stretchy jersey and textured full dull nylon
Content: Top Cotton 50% Poly 47% Span 3%, Skirt Poly 100%
Origin: Fabric from South Korea
Care: Dry cleaning
Imported
Jersey(top): Stretchy, Not sheer, and Heavy weight
Nylon(skirt): Non stretchy, Not sheer, and light weight but durable
Frequently asked questions
Check our frequently asked questions about products, shipping, returns and etc.
How long does it take to receive my order?

For economy shipping, the estimated transit time is 3-5 business days, preceded by a dispatch period of 2-3 business days.

Meanwhile, for standard shipping, we anticipate a dispatch period of 2-3 business days, followed by a transit duration of 1-3 business days.

It is worth noting that delivery times may be extended in the event of unforeseen circumstances affecting the courier's operations.
How can I return my order?

In our shipping packages, we include a QR code along with the purchased items. This QR code provides access to a menu that is linked to our designated return center. You can also access to our return center in our return policy page or here.

To initiate a return and receive our free The Bekk return label, we kindly request that you submit a return request within 14 days of the delivery date through our dedicated return center.
Is it free to return?

If a return request is made within 14 days of the delivery date and the item is subsequently dropped off and scanned by the courier within the same 14-day window of the original delivery, the return will be exempt from any associated charges.
What is pre order?

Certain products are currently available for pre-order due to the substantial volume of orders received.

It is important to take note that the anticipated shipping commencement date for pre-orders is subject to potential modifications.