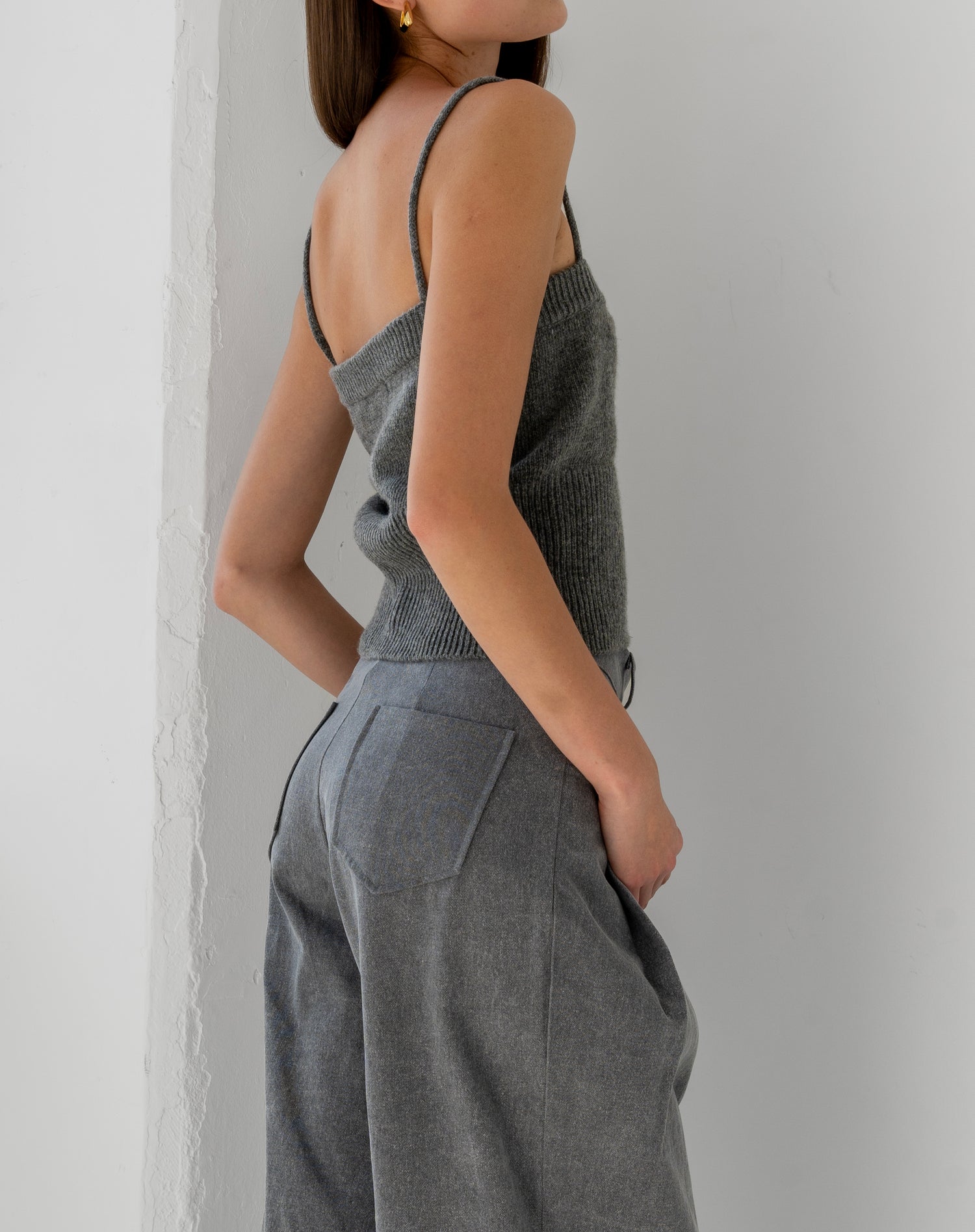 Blake High Rise Pleated Pants, Grey
Regular price
Sale price
$160.00
The Blake High Rise Pleated Pants adds an elevated touch to your wardrobe with its wide-leg, high-rise design. These pants are pigment washed for an extra pop of color and feature two front welt pockets with darts and two back pockets. Perfect for both everyday wear and special occasions, these timeless pants also include belt loops for added functionality.
Shipping from Los Angeles.
Over $80 free shipping. 14 days free return with 21 days return window. learn more
Blake High Rise Pleated Pants, Grey
Regular price
Sale price
$160.00
Details of Blake High Rise Pleated Pants, Grey
Check the measurements, detailed features, and silhouette by clicking on the designated spots within the video.
Close
Features

-Hook and bar closure
-J stitch with zip fly
-Belt loops
-Front darts with welt pockets
-Front double pleats
-Back pocket
Close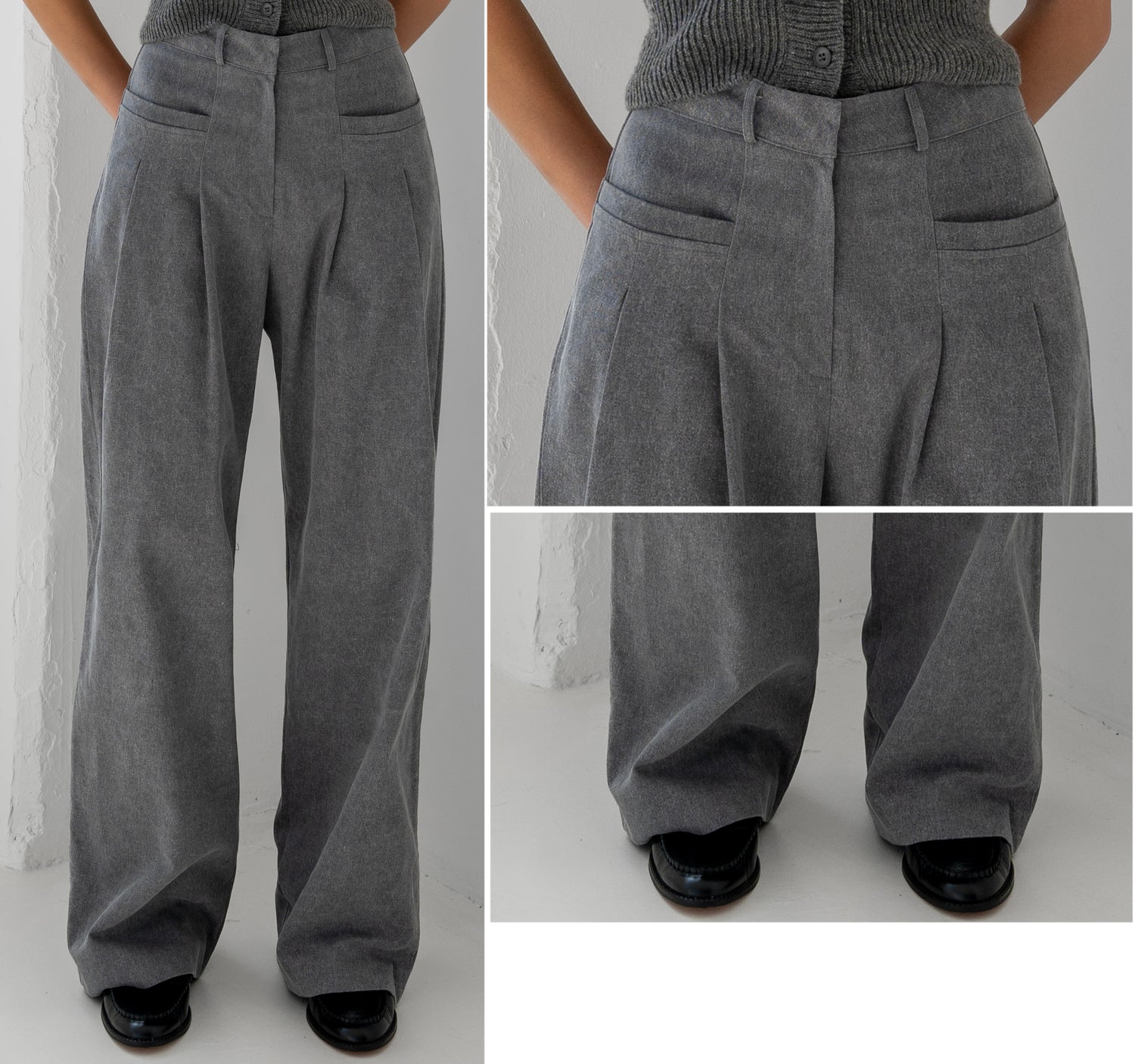 01/ Silhouette

High-rise with a slightly wider straight leg.

02/ Length

Below the ankle length. They are the perfect length with boots or heels that have higher soles. They could be a bit long with flat sneakers.

03/ Highlights

*The fabric is cotton twill, so the touch of the fabric is stiff, and therefore, the silhouette and shape of the pants are straight and do not move when walking, which makes the look chic and modern.

*The front welt pockets and pleated darts make the pants hug your body at the lower belly, which makes the silhouette from waist to lower belly appear slim.


Close
The model is 5'9 and is wearing S.

S
Waist 27"
Rise 12.5"
Hip 37"
Thigh 25"(round)
Inseam 32"

M
Waist 29"
Rise 12.5"
Hip 39"
Thigh 26"(round)
Inseam 32"

L
Waist 31"
Rise 12.5"
Hip 41"
Thigh 27"(round)
Inseam 32"


Complete the look with Blake High Rise Pleated Pants, Grey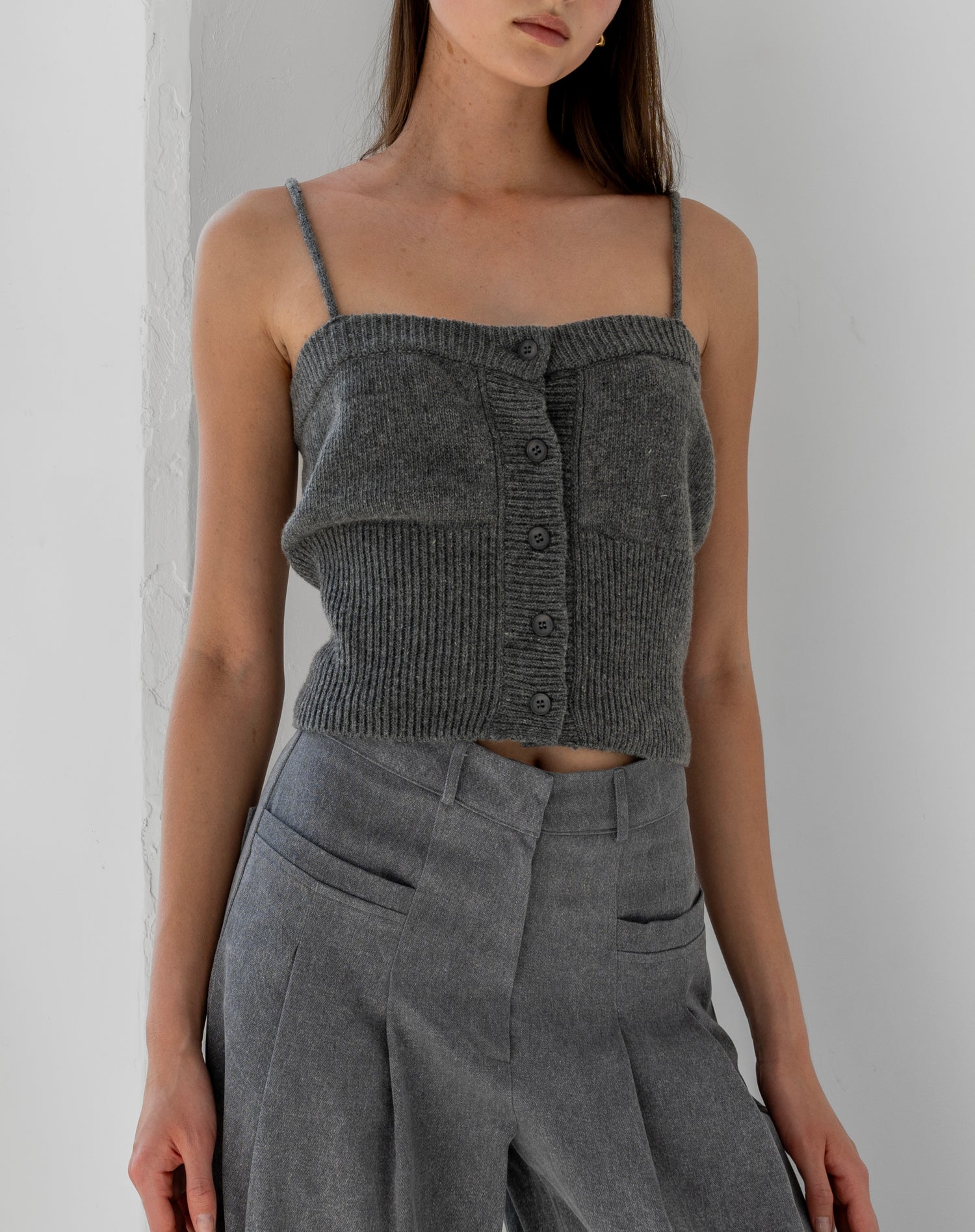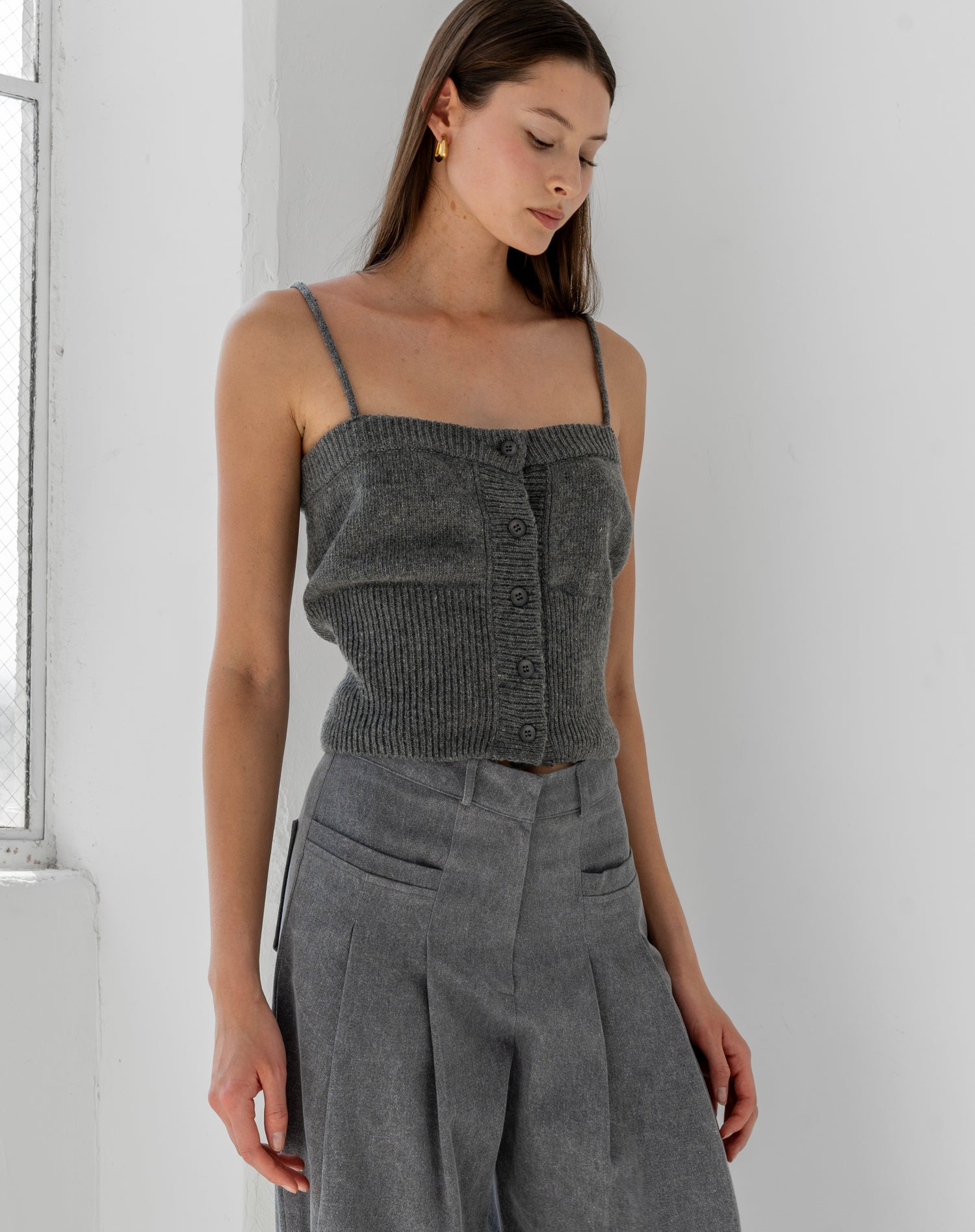 Regular price
Sale price
$79.00
Quick view
Regular price
Sale price
$420.00
Available in

Black
Quick view
Blake High Rise Pleated Pants, Grey is made with Cotton twill
Cotton 100%
Not stretchy, not sheer, medium weight-thickness
Frequently asked questions
Check our frequently asked questions about products, shipping, returns and etc.
How long does it take to receive my order?

For economy shipping, the estimated transit time is 3-5 business days, preceded by a dispatch period of 2-3 business days.

Meanwhile, for standard shipping, we anticipate a dispatch period of 2-3 business days, followed by a transit duration of 1-3 business days.

It is worth noting that delivery times may be extended in the event of unforeseen circumstances affecting the courier's operations.
How can I return my order?

In our shipping packages, we include a QR code along with the purchased items. This QR code provides access to a menu that is linked to our designated return center. You can also access to our return center in our return policy page or here.

To initiate a return and receive our free The Bekk return label, we kindly request that you submit a return request within 14 days of the delivery date through our dedicated return center.
Is it free to return?

If a return request is made within 14 days of the delivery date and the item is subsequently dropped off and scanned by the courier within the same 14-day window of the original delivery, the return will be exempt from any associated charges.
What is pre order?

Certain products are currently available for pre-order due to the substantial volume of orders received.

It is important to take note that the anticipated shipping commencement date for pre-orders is subject to potential modifications.