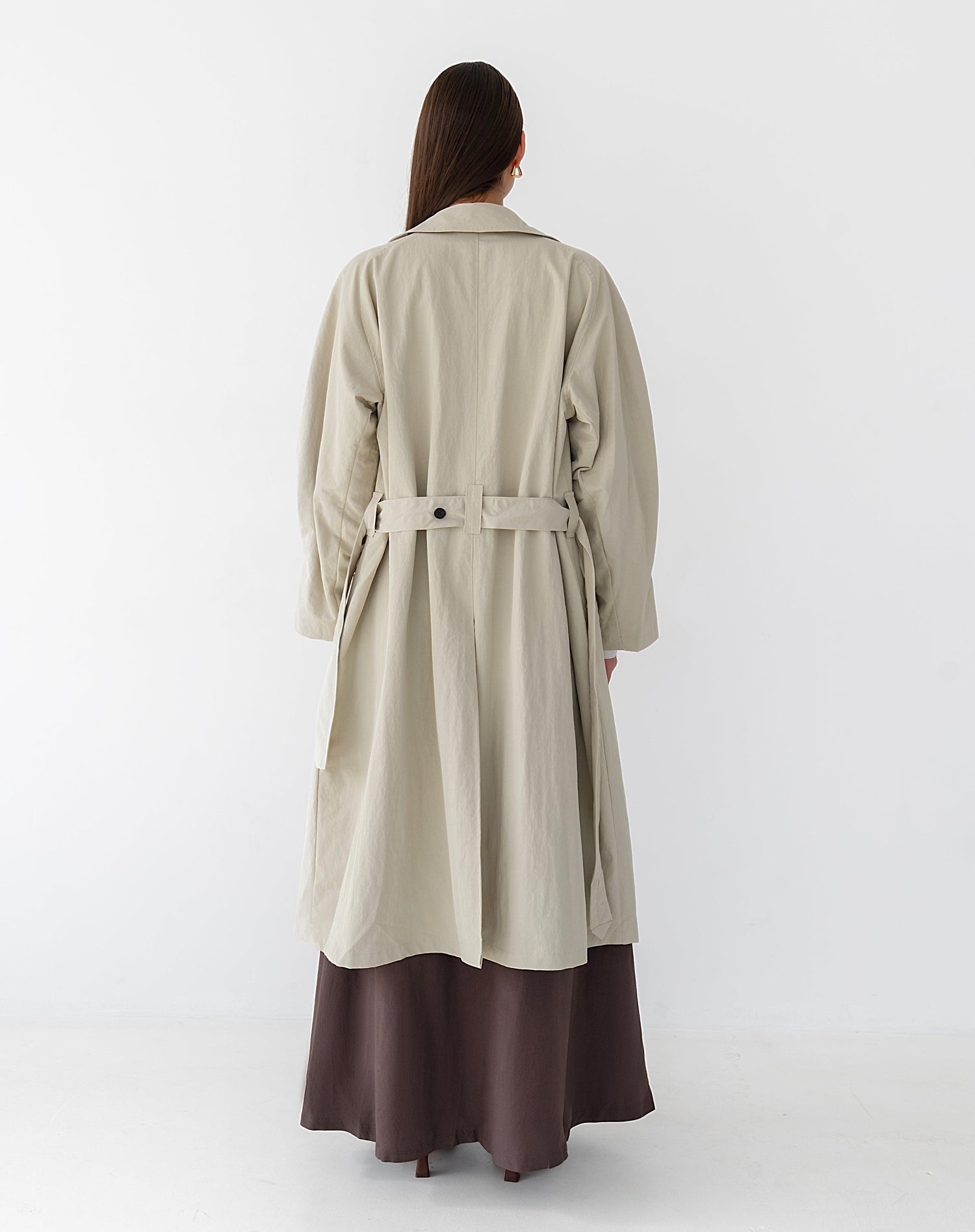 Zoey Oversized Trench Coat, Beige
Regular price
Sale price
$350.00
This Zoey Trench Coat is designed for a timelessly sophisticated look. The raglan long sleeves feature button tap cuffs and notched lapels, while the single-breasted fastening adds a timeless touch. Finished with square pockets, a vent at the back, and a belt loop with a belt, the coat is fully lined for extra warmth. Oversized for added comfort and style.
Shipping from Los Angeles.
Over $80 free shipping. 14 days free return with 21 days return window. learn more
Zoey Oversized Trench Coat, Beige
Regular price
Sale price
$350.00
Complete the look with Zoey Oversized Trench Coat, Beige
Frequently asked questions
How long does it take to receive my order?

For economy shipping, the estimated transit time is 3-5 business days, preceded by a dispatch period of 2-3 business days.

Meanwhile, for standard shipping, we anticipate a dispatch period of 2-3 business days, followed by a transit duration of 1-3 business days.

It is worth noting that delivery times may be extended in the event of unforeseen circumstances affecting the courier's operations.
How can I return my order?

In our shipping packages, we include a QR code along with the purchased items. This QR code provides access to a menu that is linked to our designated return center. You can also access to our return center in our return policy page or here.

To initiate a return and receive our free The Bekk return label, we kindly request that you submit a return request within 14 days of the delivery date through our dedicated return center.
Is it free to return?

If a return request is made within 14 days of the delivery date and the item is subsequently dropped off and scanned by the courier within the same 14-day window of the original delivery, the return will be exempt from any associated charges.
What is pre order?

Certain products are currently available for pre-order due to the substantial volume of orders received.

It is important to take note that the anticipated shipping commencement date for pre-orders is subject to potential modifications.